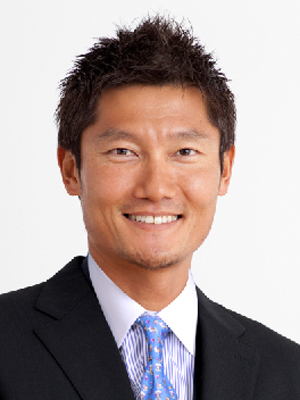 Kentaro Asahi
Kentaro Asahi
Former beach volleyball player
Date of Birth

19/9/1975

Height/Weight

199cm/95kg

Place of birth

Kumamoto

Belongs to

FORVAL Corporation

Links
Profile
He switched from the indoor to beach volley ball in 2002. He got a first win at the TOKYO open in 2004. In February 2005, he won Japanese tour tournaments. With Katsuhiro Shiratori as a partner, they recorded 9 consecutive wins in the domestic competitions. Later he was selected for the Japan team for the Asian Games.
In the 2007 domestic tour, he had a strong winning record in all 5 tournaments. In July 2007, in the Marseille tournament, he went to the semi-finals. At the 2008 Beijing Olympic Games, he contributed to the qualification of the Japanese team for the first time in 12 years, brought the first victory for the Japanese team at the Olympic Games and ended at the 9th place. In 2009, he had a strong winning record in the domestic competitions, and showed his overwhelming strength.
Aiming for the Olympic Games medal, he continued joining in the domestic tournaments as well as the world tournaments. Katsuhiro Shiratori was back with his team mate in 2012, and they participated in the 2012 London Olympic Games. In the same year, he retired from his athlete career. Currently he is working as a commentator of the indoor volleyball games, as well as a speaker at events and for the media. He is also appointed chairman of the association for Beach Life Japan to promote beach activities. He focused on reconstruction of the beaches of the Northeast that were damaged by the Great East Japan Earthquake, and organised volleyball classes.