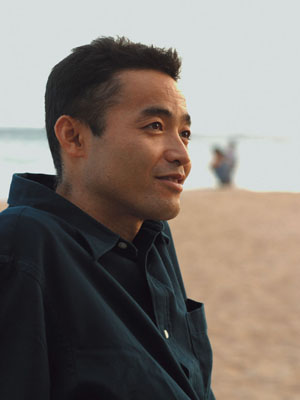 Natsuki Iijima
Natsuki Iijima
Writer
Date of Birth

19/08/1966

Place of birth

Tokyo

Links
Profile
He was the only Japanese professional windsurfer participating continuously in the World Cup. Based in Maui and Guam, he travelled for the world tournaments and he competed in about 20 races every year. He got several prizes from world competitions and won many domestic races. While running a marine sports company in Guam, he wrote essays for windsurfing magazines. He enjoyed an excellent reputation for his essays, expressing his dynamic personality, and could expand his activities to other field.
In May 2002, he was diagnosed with liver cancer. Knowing he was coming to the end of his life, he published his first novel "Tengoku de Kimi ni Aetara (I wish I could see you in heaven)" in July 2004, which became a bestseller.
In August he moved to Hawaii, his favourite place with his family. Wishing to write until the end, he kept actively writing online. On February 28, 2005, he passed away at the age of 38.
After his death, the book, "Gan ni ikasarete (Let live by cancer)" was well received (as of June 2005, 130 000 sales). On July 29, 2005, the sequel of "Tengoku de Kimi ni Aetara (I wish I could see you in the heaven)", "Kamisama ga kureta namida (Tears given by God)" was published.