Product Marketing
We are determined to offer
product marketing that not only
creates a buzz,
but is of an undeniable quality.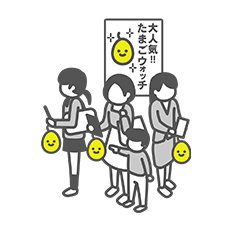 Our ultimate goal is to execute a product marketing plan that achieves maximum results. By designing products that carry added appeal with campaign premiums, merchandising, OEM products, etc., we have been successful in creating an irrefutable track record.
Premiums

Using information derived from analysis of consumer data, we propose premiums that reflect the total brand strategy and market trend, while increasing a product's value. All this with the goal of stimulating the consumer's purchasing instincts.

Logo Items

A basic but very effective method to increase brand visibility and name recognition, we plan and product items that carry the brand or product logo, working with reliable factories that are known for their high quality products.

Merchandising

We will provide a comprehensive promotion plan – one that addresses the appropriate price for a product, its placement, as well as tie-ups with other brands.

OEM

Working closely with reliable manufacturers, we are able to produce OEM products that make effective use of your trademark.

3D Printing

Through 3D printing we can create and produce unique novelty objects, or specific items for a particular event or occasion.