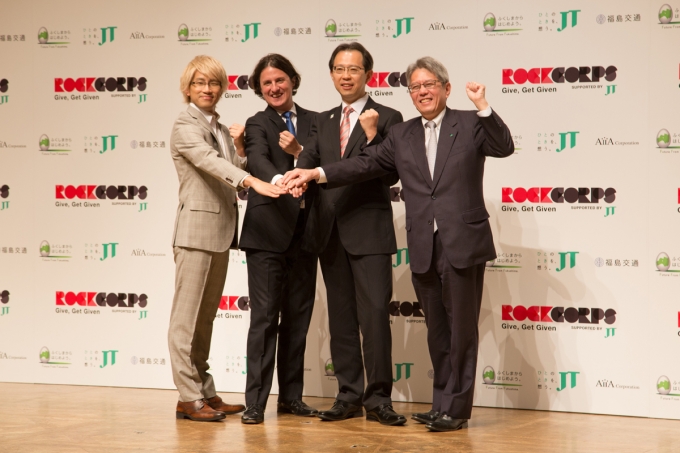 Today we announced RockCorps Japan 2015. It will be our second time working with 4,000 volunteers in the region of Fukushima to help the continued effort to rebuild the area 2011′s disaster.
—
The key phrase is "Give 4 hours for your community with RockCorps; receive 1 ticket for an amazing gig in return". With supports from artists such as Lady Gaga, Rihanna and MAROON5, over 160,000 volunteers in 10 countries have participated in RockCorps. In 2014 for the reconstruction after the Great East Japan Earthquake, the first Asian "RockCorps supported by JT" was held in Fukushima, Japan. 144 volunteer programs were carried out mainly in the devastated areas and 4,478 volunteers joined in the programs.
—
SUNNY SIDE UP has worked with pro-social production company, RockCorps. As the main event organizer of RockCorps supported by JT, we comprehensively manage the project from communication with companies and organizations for the support of event itself, handling volunteer programs, planning and organising the concert as well as PR & promotion activities. Here is our work.
Sign up now and keep a close eye on the below website for more information!
・ Official Website
・ Official Facebook
・ Official Twitter
・ Official Instagram