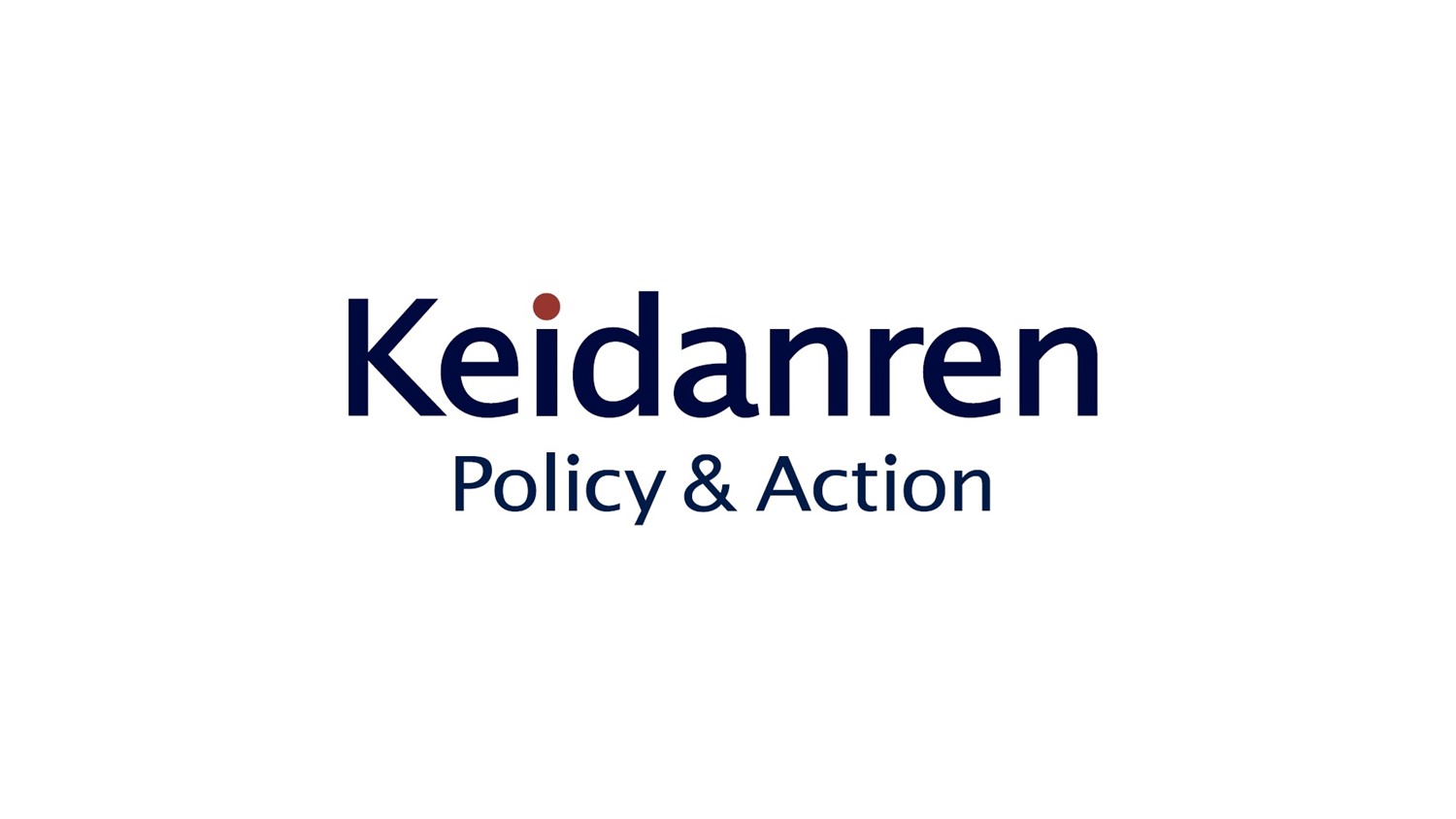 Etsuko Tsugihara, President of Sunny Side Up Group Inc. (Head office: Shibuya-ku, Tokyo), was appointed as the chair of the Committee on Diversity & Inclusion in Keidanren Japanese Business Federation on June 1, 2021.
The Committee on Diversity & Inclusion is an organization made up of Keidanren member companies to promote diversity and inclusion (respecting and recognizing everyone in a diverse workforce) in the business world. Currently, 344 companies* are participating in the committee, which is chaired by Yasuyoshi Karasawa (Chairman of the Board, MS & AD Insurance Group Holdings, Inc.) and Masahiko Uotani (Representative Director, President & CEO, Shiseido Co., Ltd.). The growth strategy announced by Keidanren in November 2020, identifies "promoting diversity and inclusion" as a key to realizing a sustainable capitalist society. This idea is regarded as an important pillar of corporate management strategy. *As of June 1, 2021
In July 2015, Sunny Side Up Group launched the "SSU DIVERSITY LAB", a project designed to promote diversity and inclusion. Through the "Dear Woman program", a benefit program that includes egg freezing assistance, and the "Partnership program", which grants rights such as marriage leave to employees in same-sex marriages and de facto marriages, the "SSU DIVERSITY LAB" has been promoting the creation of an environment where everyone can work in their own way, embodying the spirit of diversity and inclusion.
Against this background, the decision was made to appoint Etsuko Tsugihara as chair of the committee. With sights set towards Keidanren's goal having women make up 30% of executives by 2030, the Committee on Diversity & Inclusion launched the initiative "Challenge to 30% by 2030 – #Here We Go 203030" (https://challenge203030.com/) and will promote efforts to further accelerate diversity and inclusion.
In the future, Sunny Side Up Group will continue to promote the activities of the Committee on Diversity & Inclusion and work toward the realization of a society where mutual respect and recognition of each other's individuality is the norm, based on the company's diversity and inclusion slogan, "We're all the same, because we're all different."
For inquiries, please contact at koho@ssu.co.jp