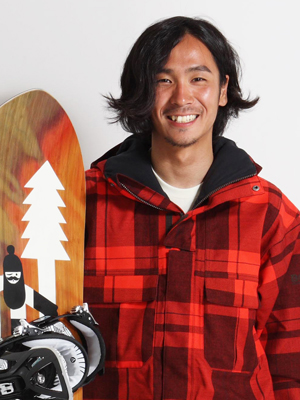 Takaharu Nakai
Takaharu Nakai
Professional Snowboarder
Date of birth

10/031984

Place of birth

Hokkaido

Belongs to

Salomon

Links
Profile
He started snowboarding during his sixth grade at primary school. He was so enthusiastic about it that he participated in a summer camp overseas in the next year. He got the professional qualification of JSBA at the age of 15. He joined the national team at the age of 16. At the age of 17, he was qualified for the Salt Lake Olympic Games and got the 5th place. He continued his athlete's career joining X-GAME, the World Cup, TOYOTA BIG AIR, X-TRIAL JAM as well as the Torino Olympic Games.
After the Torino Olympic Games, he started backcountry snowboarding as his main field.
He is obsessed with the charm of a mountain and he goes all year long wherever there is powdery snow.
He prefers snowboarding in untouched wilderness rather than in competitions. In order to express the attractiveness of new snowboarding styles, he takes images and videos with his experience and skills.